HootSuite just announced that they are acquiring Seesmic. This is not an acquisition for talents or technology, but primarily to absorb Seesmic's paying customer base and to eliminate a competitor.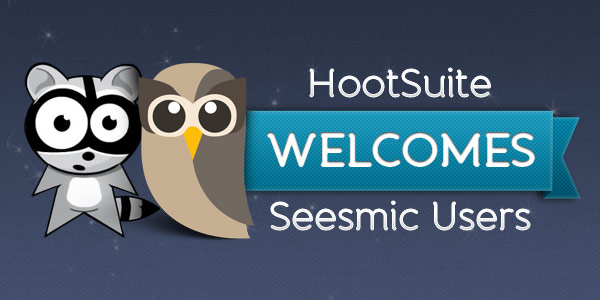 HootSuite gets Seesmic users;
or one may say HootSuite owl gobbles up Seesmic raccoon.

This announcement follows Twitter's earlier launch of
12 certified partners
which did not include Seesmic while including HootSuite. Seesmic must have been under pressure to either fold or make a deal with one of certified partners. Given personal relationship between Ryan Holmes (CEO of HootSuite) and Loic Le Meur (CEO of Seesmic), the news does not seem too surprising.
This underlines a couple of things. First is that social media products are going through consolidation phase. Big companies are buying up leading vendors to get up to speed fast, and vendors are consolidating to make themselves more competitive against adjacent market players.
Second, perhaps more interesting, is that Twitter's decision to
change their API policy
is acting as a catalyst to the consolidation process. Twitter's list of 12 certified partners is forcing the hands of smaller players to consider quick exit or change their strategy drastically.
I expect there are more consolidations ahead. There are rumors that
HootSuite is getting buyout offers
as well. Let's see who makes the acquisition headline next.